Myland & Braiswick Neighbourhood Plan Review
5. SOCIAL AMENITY
Objective
Our objective is that social amenity will be provided by developments that bring facilities and services to support social cohesion, health and well-being and sense of place.
Policies
Given the above and other recognised guidance/standard references to the importance of social amenity to sustainable communities it is essential that the following policies are applied so that new developments deliver usable and accessible community facilities to support local residents. SAM1 – MCC and BRA will actively work with CBC and developers to ensure delivery as planned for the agreed community centres and services on the Chesterwell, Severalls Phase 2 and Northern Gateway developments: and actively encourage the provision of further community facilities, in addition to those community centres, by working with developers and CBC as development (whether new or already planned) continues. This includes, but is not limited to:
Post Office and/or Bank
Local Market
Coffee Shop (s)
Activity Venues
Library Facilities
GP Surgeries and other healthcare services
SAM2- Opportunities will be taken to identify suitable sites for the installation of electric vehicle charging points available to the public.
Rationale and Evidence
Survey respondents in 2013-14 and again in 2022 are very clear that it is important for developments to bring facilities and services to support social cohesion, health and well-being and sense of place. MCC will support the suitable and sustainable provision of healthcare services across the NP Area. Key to these is the provision of dedicated Community Centres. In this context, 'dedicated' means buildings and facilities that are primarily designated for the use of the community as a whole. While shared services, such as the availability of school facilities at certain times, are useful as a supplement to dedicated community centres-and MCC will always seek to encourage this approach-they are by no means a substitute for them. Added to those listed above are convenience stores, pub/wine bar, dentist. Residents are seeking a "different local shopping experience" e.g., dentist, community centres, coffee shops, post offices, local markets. Such needs are identified in the MDS recommendations at pages 21 and 27at Appendix A.
Related liaison dialogues between MCC and developers have been in place for a number of years and continue to seek such provision as developments mature. All the SAM1 Policy list are included in the dialogues, some as recently as Feb '22. Kingswood Heath (Severalls) Community Centre has reached its trigger point but Chesterwell's has not. A community facility at the old rugby ground has been approved on behalf of Highwoods Ward. Retail units such as convenience stores will exist at Chesterwell and Kingswood Heath neighbourhood hubs. The Northern Gateway developments will provide further opportunities. MCC will liaise formally on all community centre provision and operation. MCC now has a health and well-being working group and a Lead Councillor to liaise with health officials. There is also engagement with residents via events with support services. MCC's Lead Cllr, Committee and Working Group structure address the above.
Relevant Colchester Local Plan Social Amenity Policies
Policy DM2: Community Facilities – "New developments will be required to provide or contribute towards the provision of community facilities including education, to meet the needs of new and expanded communities and mitigate impacts on existing communities, which will be secured by Section 106 contributions or CIL/equivalent infrastructure levy.
Policy DM15: Design and Amenity – "All development, including new build, extensions alterations, must be designed to a high standard, positively respond to its context, achieve good standards of amenity, and demonstrate social, economic and environmental sustainability."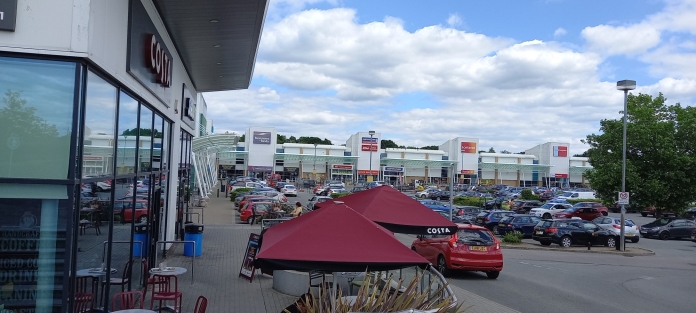 back to top
back to top